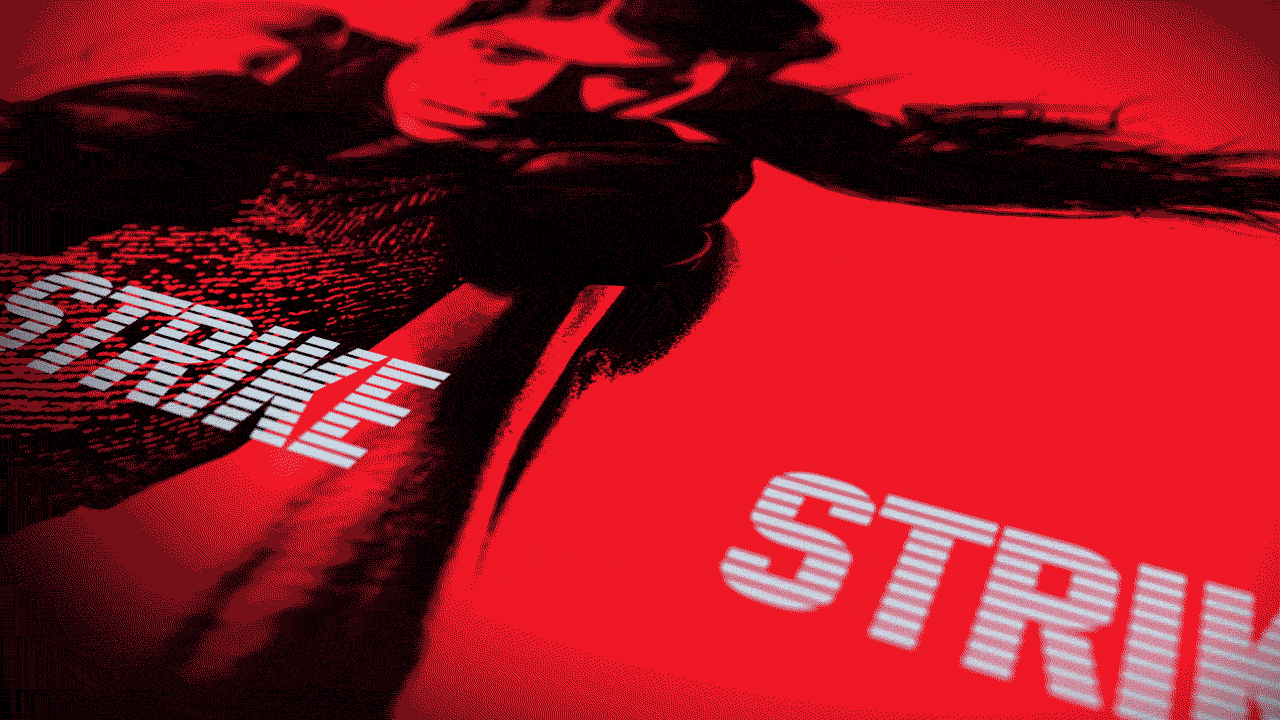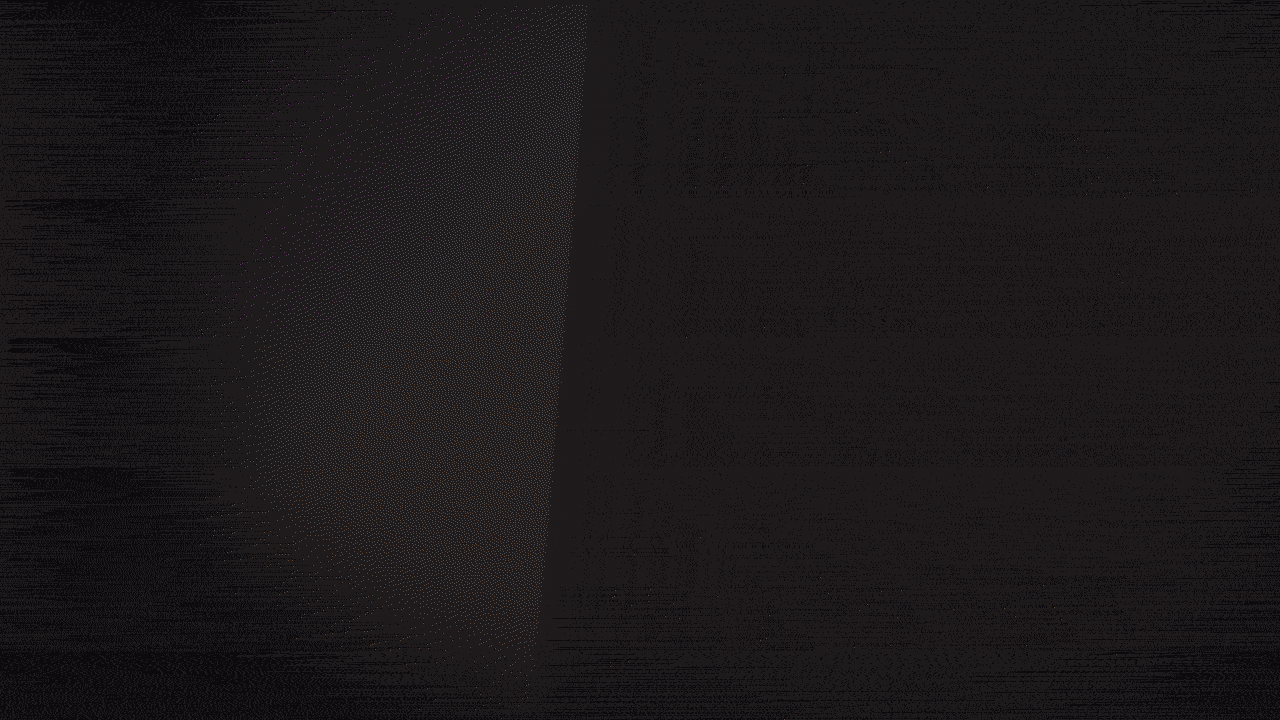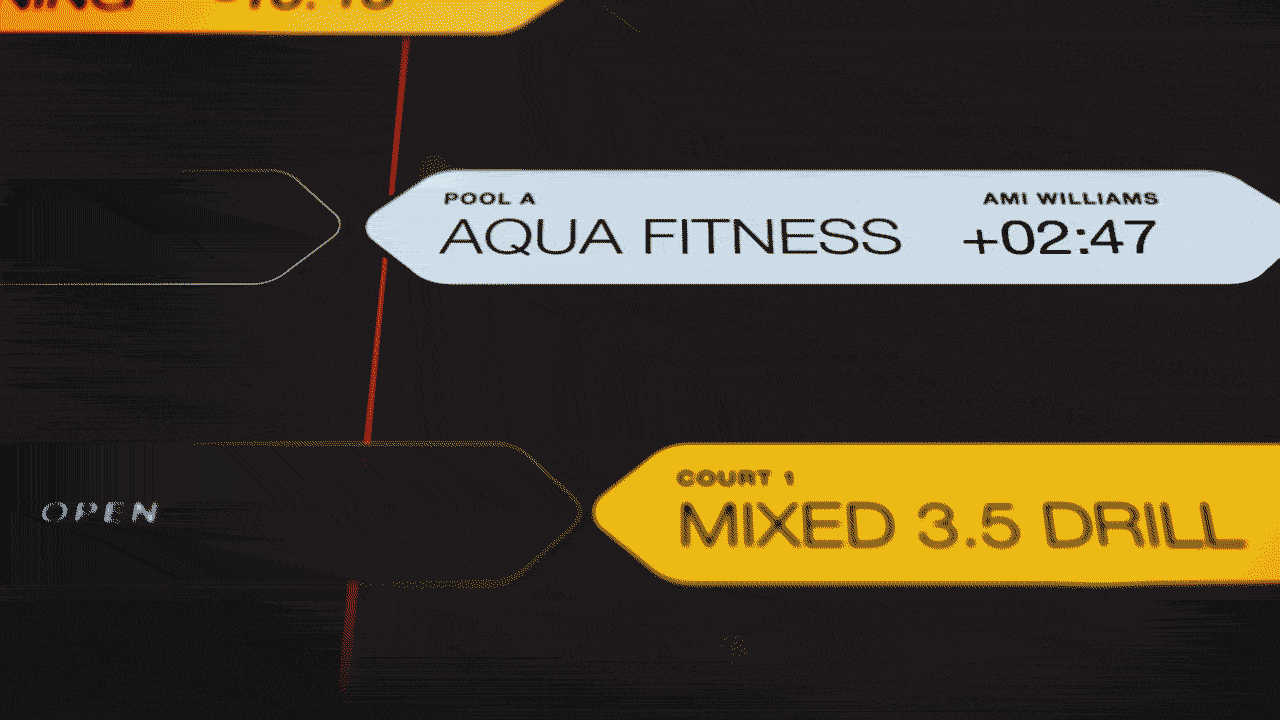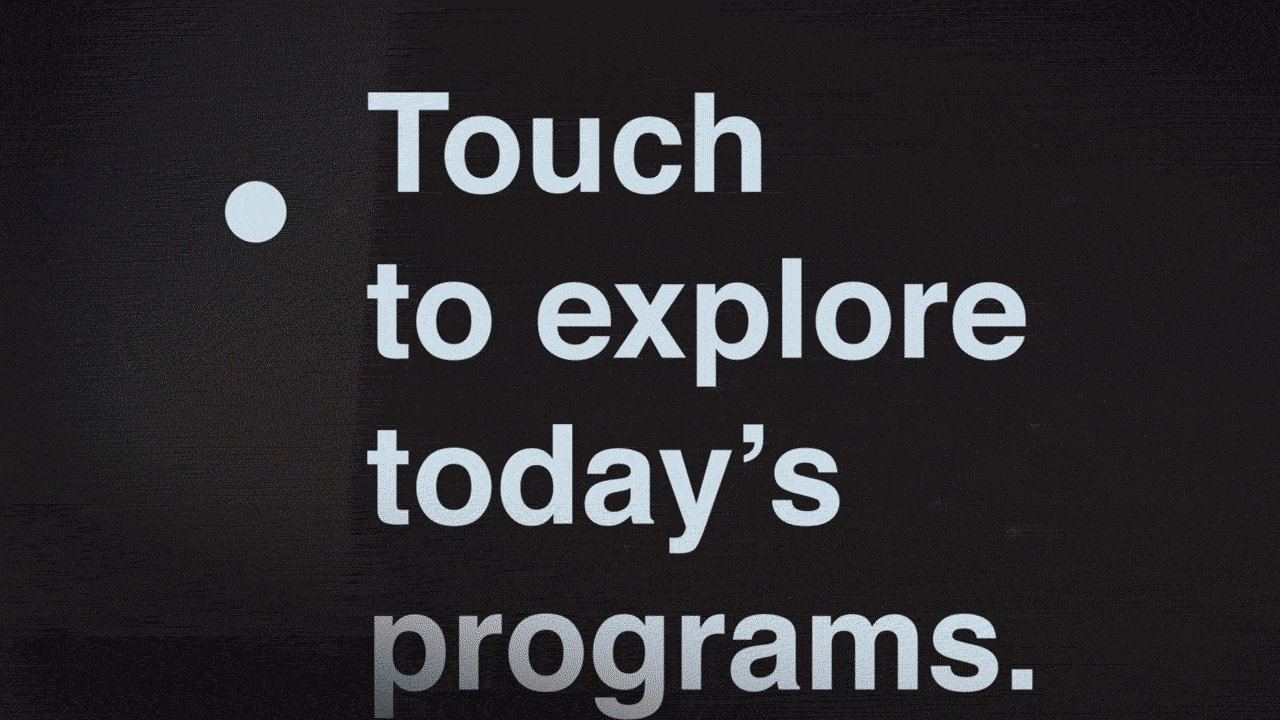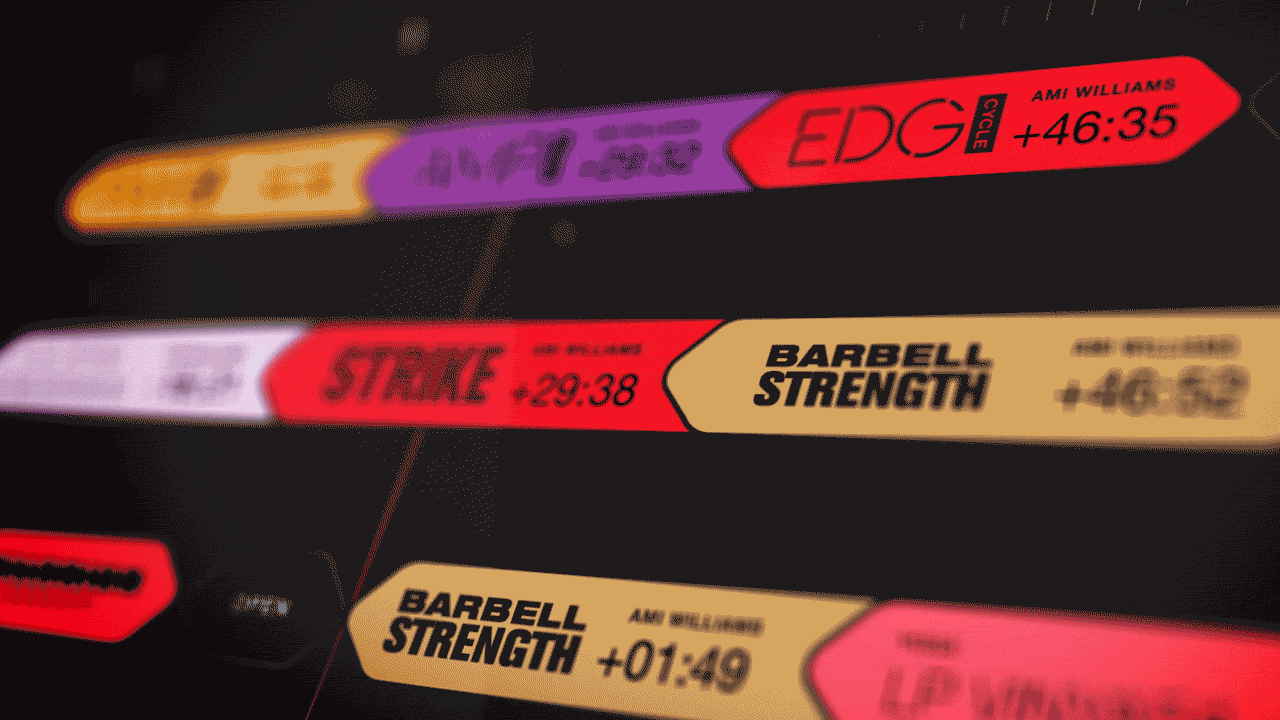 A display outside of fitness studios gives room status, instructor bios, schedules, and lets users reserve a cycling bike.
Fitness studio class status and promotion happens through screens above studio entrances.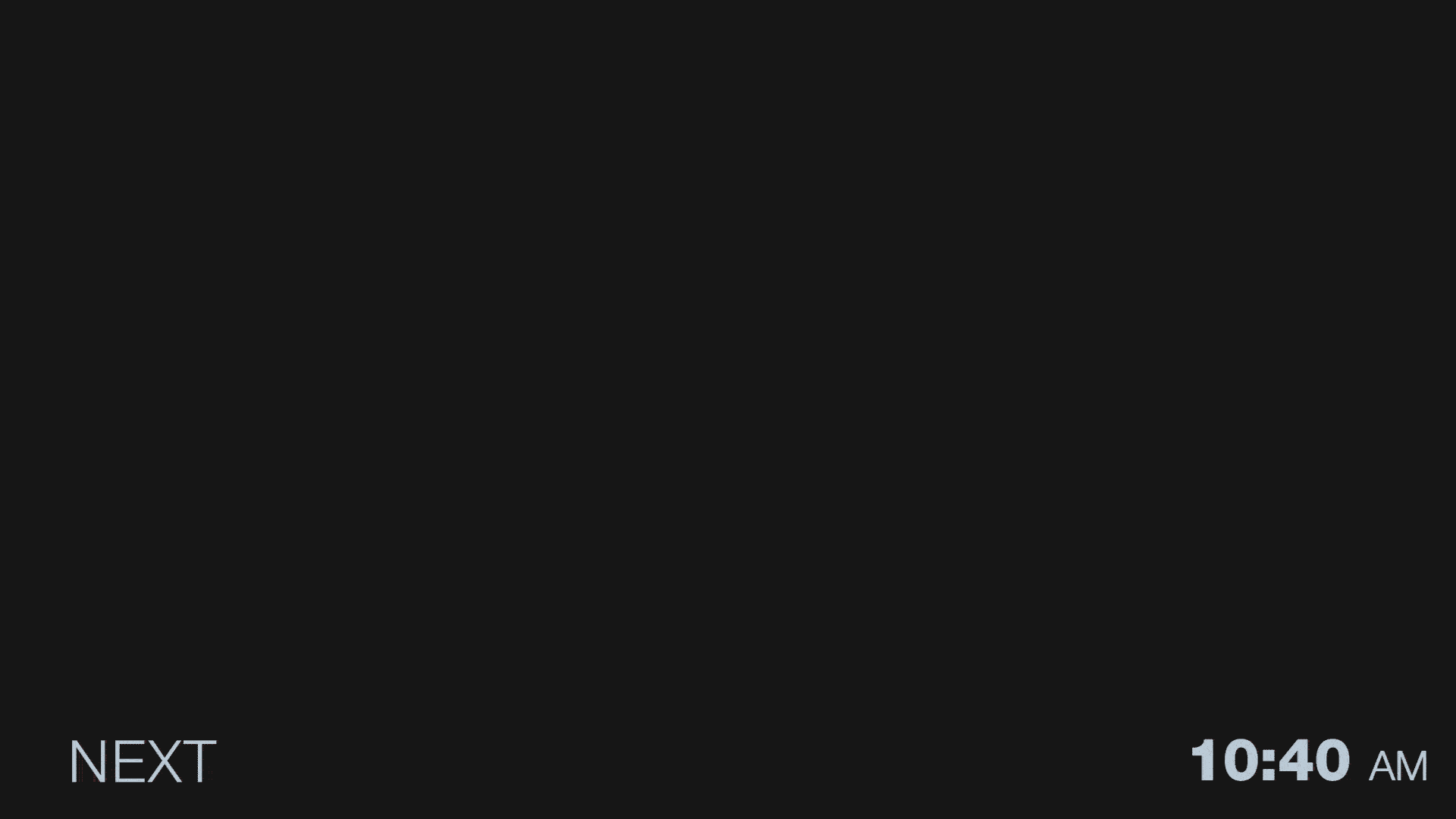 Immersive in-studio visuals create energy, motivation, and transform fitness classes.
I created a set of UI design principals to guide our team based on minimalism and accessibility.